The Rocket team is a creative, compassionate and driven group of people pushing the boundaries of gene therapy to create potentially curative medicines for rare, inherited diseases. At Rocket we're truly committed to keeping the patients in mind throughout everything we do, from designing first in human clinical trials so that they're as accessible as possible to patients and their families, to organizing patient-centered events like our annual Rare Disease Day.
We are growing fast and always looking for passionate and inspiring team members to join us on our quest for gene therapy cures.
Along with a team of great people and a strong set of values, Rocket also brings cutting-edge science and expertise to the table. We work to create treatments ideally suited to the disease we are targeting and select the most appropriate gene therapy methods to maximize outcomes for the patients we treat.
Rocket provides a family environment that celebrates work-life integration. Our goal is simple—to treat each patient with the highest quality product as if he or she were our loved one. Our team is focused on elevating science, patient care, each other and humanity.
If you are interested in making a real impact in the lives of patients, making the impossible possible—like developing one and done curative therapeutic options available for life-threatening disease—and becoming your best self, become a valued Rocket team member. Please explore the open positions.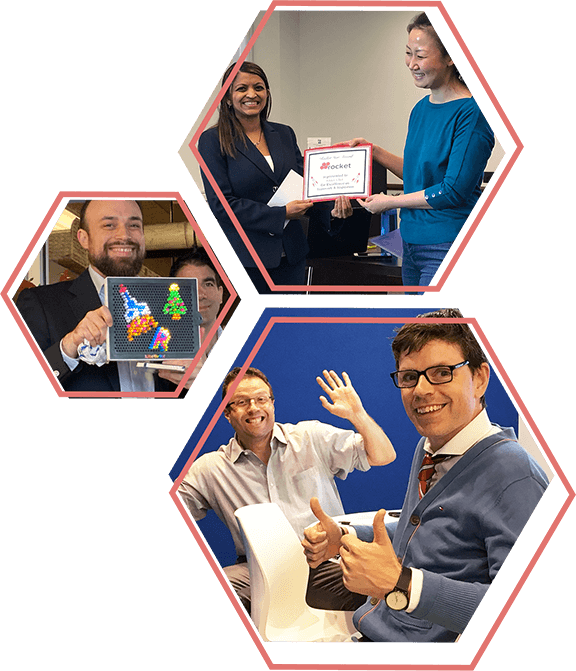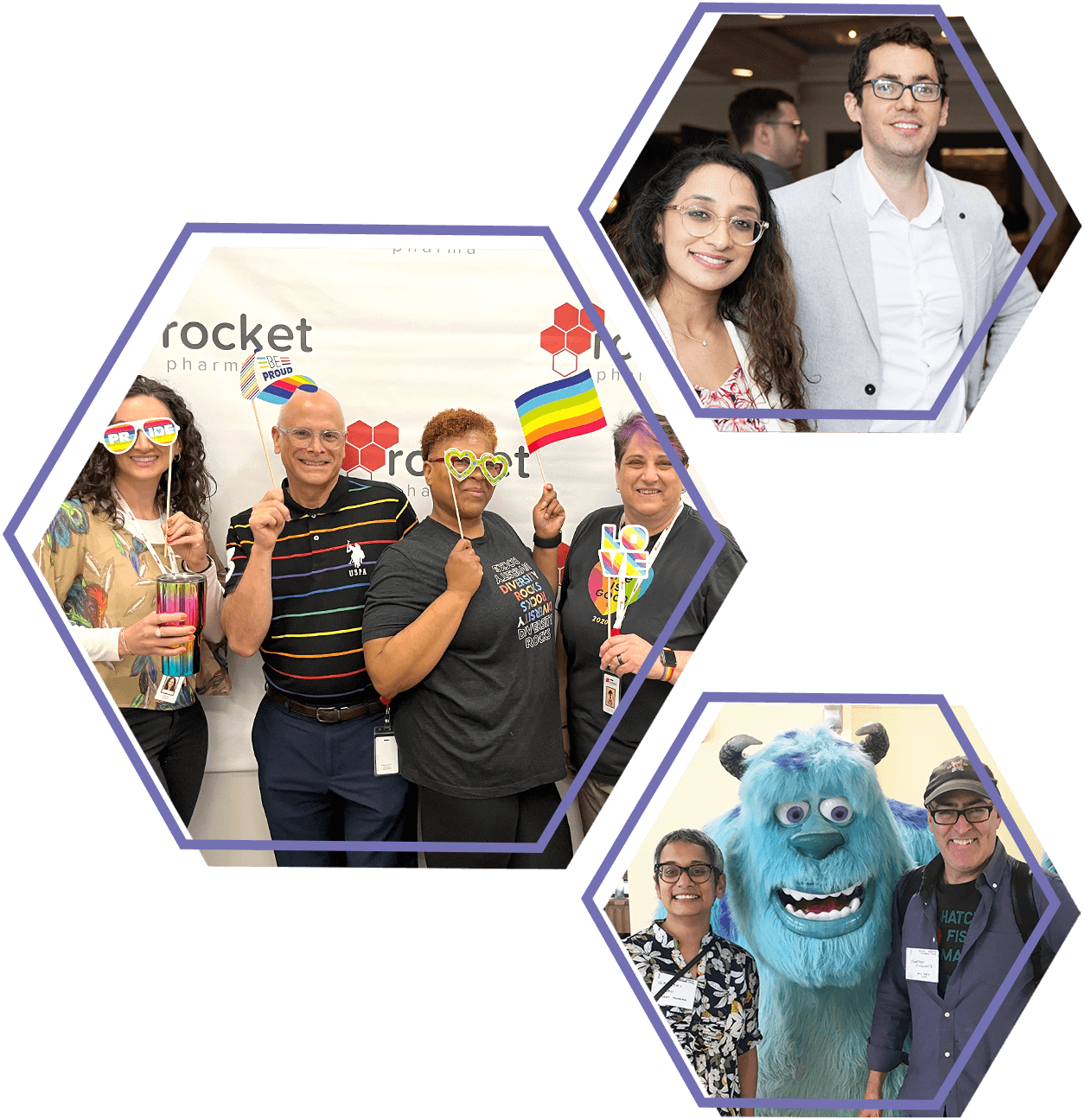 Joining the Rocket team means joining the Rocket family and becoming an integrated member of our community. We believe in having an open environment where all ideas are welcome, and every team member's opinion is valued. One mindset that remains constant among all Rocket employees, however, is our commitment to the work we do beyond just our time in the office. We truly care about making a difference and improving the lives of patients and families living with rare diseases.
Rocket is comprised of and celebrates diversity in age, gender, experiences, educational background and thinking.
Everyone brings his or her unique perspective to the table. We have built our company like a puzzle – each of our differences become part of our whole, a team that can move mountains.
Show respect (in words, tone and body language)
Assume best intent
Speak transparently 
Listen w/ patience
Be positive and seek balance (in thinking and in life)
Act with urgency
Persevere for the patient (be relentless)
Self-reflect first (before critiquing others)
Lead with humility
Learn constantly (we are so tiny beneath these stars) 
"I feel as if everyone around me wants me to succeed in my role. It shows that we all have the same goal to help patients with rare diseases."
One of Rocket's core values is Elevate, and this applies to your personal elevation as well. Learning opportunities and professional growth are encouraged for all team members, regardless of your experience. We believe everyone, even the most accomplished among us, has room to grow, and we support all our team members as they endeavor to reach new heights. This is done through "Meet the Expert or Patient Series," "Scientific Ground Rounds," bi-annual company-wide training, "Morning Meditation" and "Breakfast & Learn."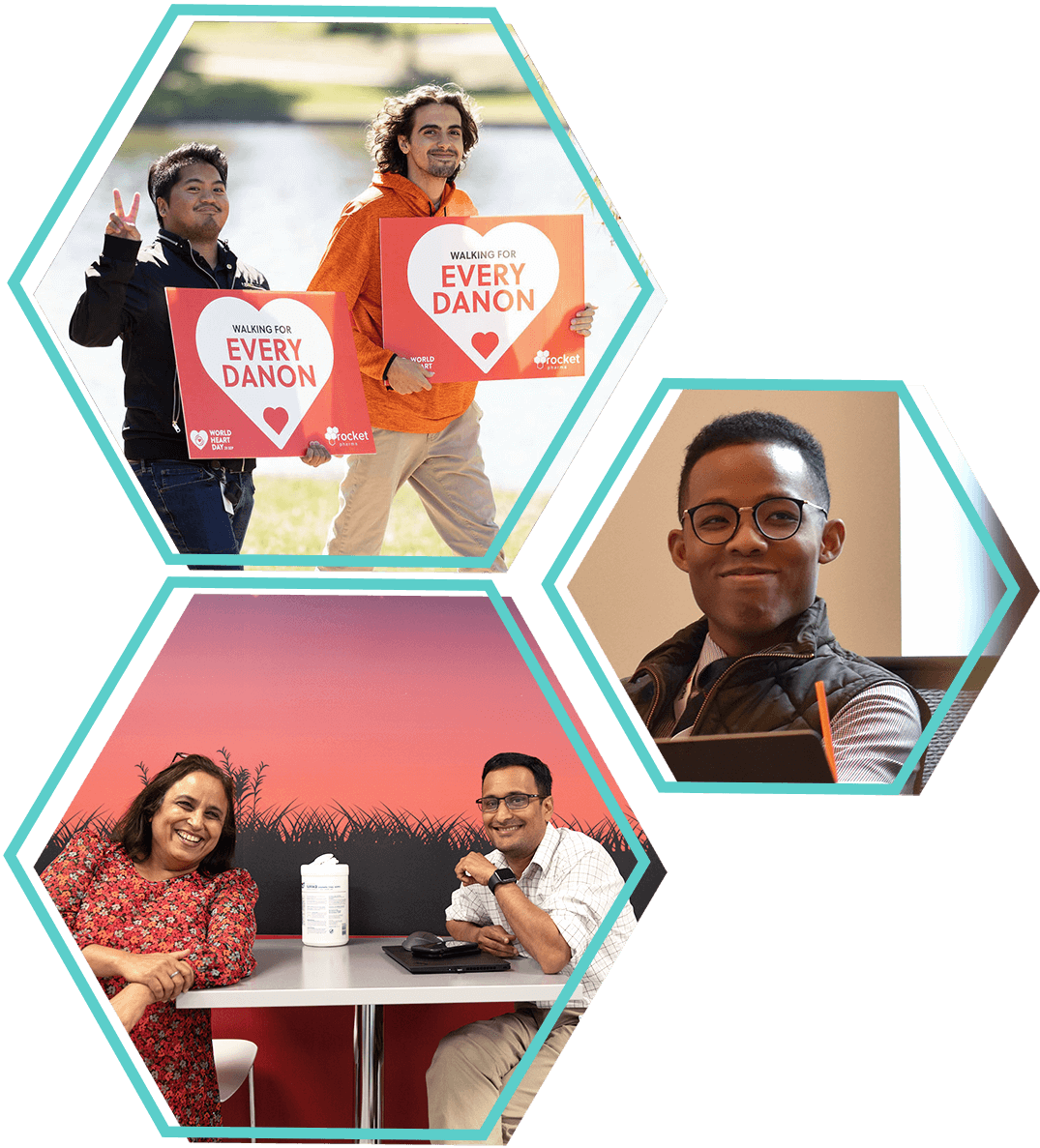 Frequently Asked Questions about Working at Rocket
We are growing fast and always looking for passionate and inspiring team members to join us on our quest for gene therapy cures.